Experienced Painters -WANTED
Apply Now Good rates of pay.
Contact me on 01684 291998
or 07971 290803
Experienced Panel Beater and Painter -WANTED
Good rates of pay for the right person
Contact us now for an interview. 01684 291998
Or Mobile – 07971 290803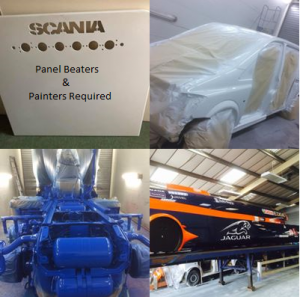 Thank you for supporting us and we endevour to provide you with more products and services in 2016.